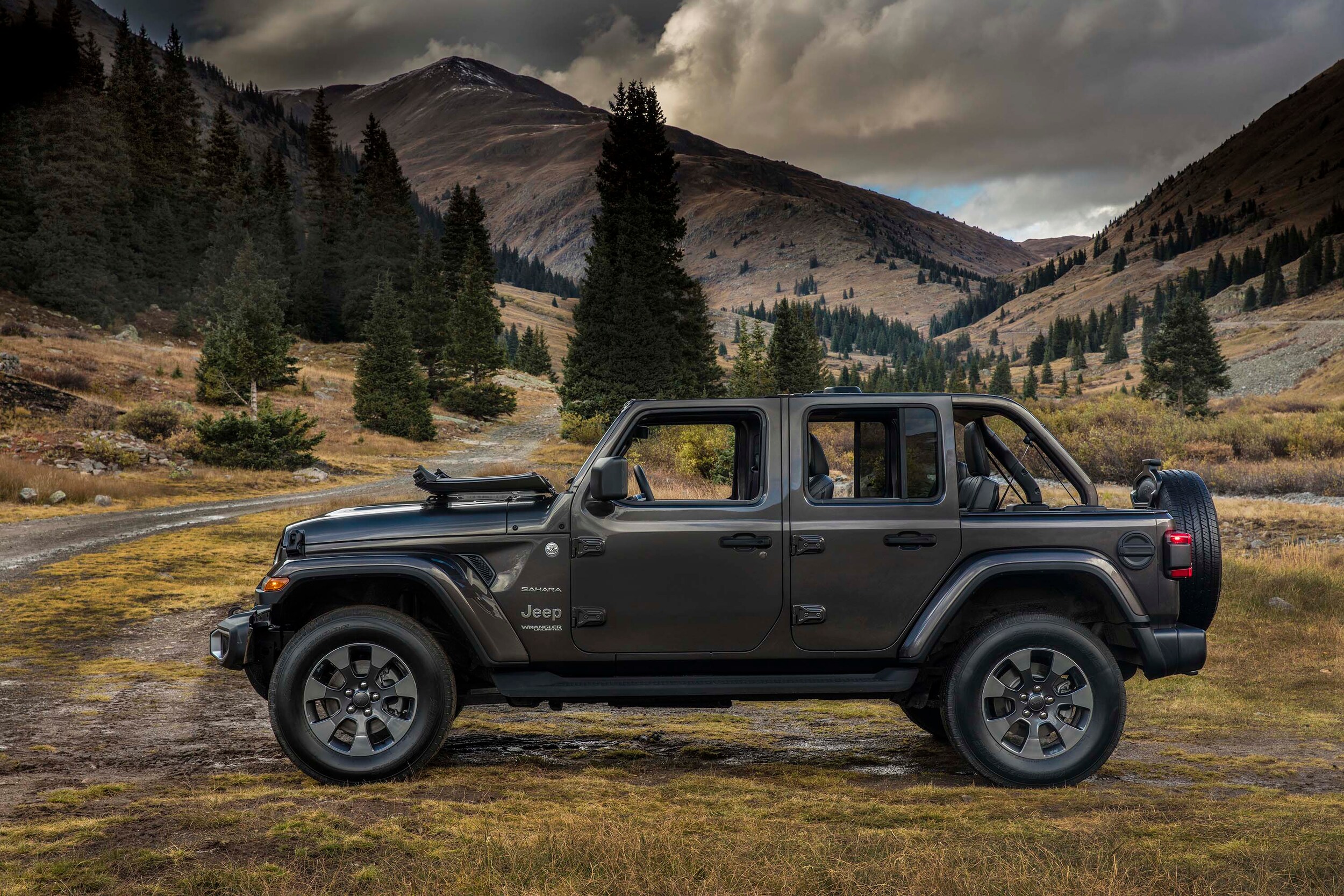 Being a great Erie, PA auto dealership means more than just providing great vehicles and services, it means catering to each of our customers' unique needs. At Gary Miller Chrysler Dodge Jeep® RAM, we strive to do just that and understand that some of our drivers are looking for a car that is designed, first and foremost, for adventure.
Not every vehicle is equipped to handle forging through gushing streams. While a Chrysler minivan or RAM pickup might do a decent job as a utility vehicle, neither of these types of these vehicles hold a candle to the truest adventure vehicle in our showroom.
Rugged, powerful, and capable of crawling over rock, snow, ice, and mud, the 2020 Jeep Wrangler, is a fan favorite amongst adventure-seeking drivers. Roaring beneath the hood of most Jeep Wrangler models is a 285 horsepower 3.6-liter V6 engine that is partnered with an 8-speed automatic transmission, and a four-wheel drivetrain as standard. This powertrain is an impressive start for something like the Jeep Wrangler, however, you can also opt for the 2.0-liter turbo-4 engine which provides only 270 horsepower, but offers far superior low-end power. With sprawling 33-inch tires, and plenty of off-road-ready components as standard, the Jeep Wrangler is ready for nearly anything.
Whether you want a two-door, or four-door, adventure vehicle, the Jeep Wrangler satisfies. Cargo spacing starts at around 32 cubic feet behind the rear seats but accelerates quickly to 72.4 cubic feet when the second row is pulled down. Active safety is also available in the Jeep Wrangler, with features like automatic emergency braking, adaptive cruise control, and blind-spot monitors all providing an extra level of security while out in the wilderness.
The 2020 Jeep Wrangler is sure to please the explorers out there and our team at Gary Miller Chrysler Dodge Jeep RAM is simply thrilled to show you what this rugged SUV can do.